Here are some hints:
​
• "____ minutes into the day, there's a 90% chance that either the high or the low of the day already exists." ​
(Al Brooks, "The Best Price Action Authority in the World")
• "I love when a stock has the ____ and the prior ____ closeby. Those 2 items closeby offer a great deal of resistance."
​(Oliver Velez, Barron's #1 for trading education)
• "When we have this exact situation, ____ dominated, shifted ____, open in ____... then we have an edge... the high is very likely to get taken out."
​(Aaron Korbs, creator of Volume Profile Formula)
​
Enter your email for access to these nuggets and many more to trade the open.
​
You'll also get ongoing strategy test results + insights to level up your rules-based trading.
​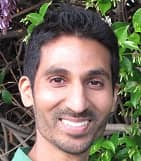 Sunni Sukumar
The Trading Truthseeker